ARMYN GUEST HOUSE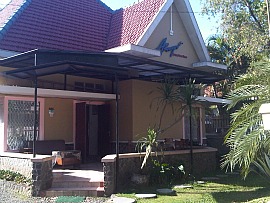 Armyn guest house is a house with old fashioned Dutch characteristic that has been changed into a guest house 8 years ago. Its name is referred to a family member of the owners. It is good that they still keep the old shape of the building and the tiles in the house.
Many old houses in Malang have been renovated drastically so they become very different houses without the old fashioned Dutch characteristic anymore. Honestly I like the old ones more because they remind me of Malang old time. Beside, they are kind of silent witnesses of the history, right?
There are three different types of rooms; Superior Room (10 rooms), Moderate Room (1 room) and Junior Suite Room (1 room).
Here are pictures of some rooms.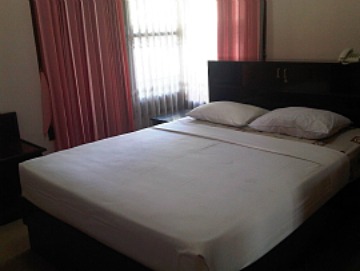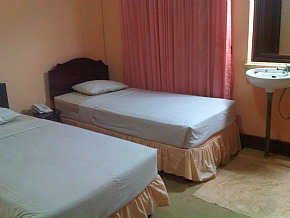 All rooms are provided with simple private bathroom (hot and cold water), television with international channels and Air conditioner. The prices range from IDR 216,500 till IDR 350,000. (To convert to USD use this way)
You can have your breakfast in your room or in the dining room.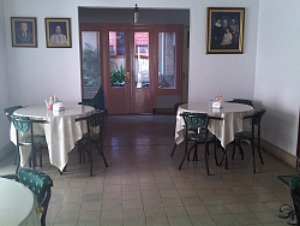 In the main building there are just 2 rooms. Other rooms are in another building at back side.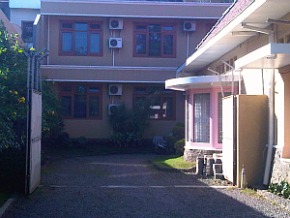 This guest house is located in a quiet street and along the street you will see houses with similar characteristic. It is also close to a supermarket and in a walking distance to a Bank Central Asia (BCA) and food stalls and fast food KFC. If you want other options for food, just take a taxi, small bus or even a pedicab to a restaurant or a mall (MOG: Malang Olympic Garden) not far from this guest house and there you will have enough choices.
Address : Jalan Telomoyo no.22 Malang
Telephone : +62-341-556220
Return from Armyn Guest House To Malang Guest Houses
Return from this page to Holiday-Or-Living-in-Malang