MALANG GUEST HOUSES
Malang guest houses are the best option for lower budget, especially if you plan to go out a lot because the cost of guest house in Malang is cheap. Staying in Malang has several options but why should you spend much for things you use less? You can use the money for other things. During vacation there are enough things where you need money for.
Staying at guest house will give you a home atmosphere. Although the facilities are simple you still can have good time here. You don't have to stay in your room and don't have to go far to sitting room where you can meet or talk with other guests, if you want. The atmosphere is not formal. The staffs are friendly and ready to make your stay comfortable. You would get welcomed as family members who come back home.
In compare to other cities in Indonesia the cost of life in Malang is not high. If you live outside Indonesia then I think just the flight cost to Indonesia is high. Accommodation, food and transport in Malang can be cheap. There are enough choices. It's you who decides how much you want to spend.
Some guest houses in Malang offer transportation to pick up and bring you from and to the airport of Malang. If they don't, you can ask them to arrange it. They can help you as well if you want to rent a car for your activities in Malang.
Here are some guest houses in Malang: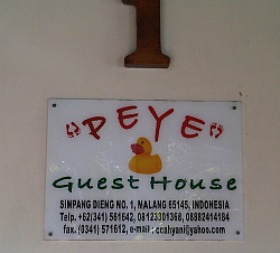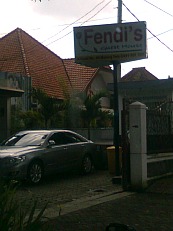 A GUEST HOUSE AT JALAN IJEN. WISMA JASA TIRTA I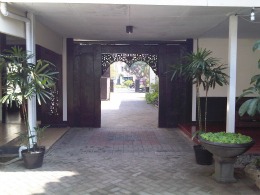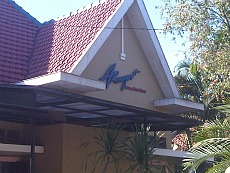 I've been there, taken the pictures and talked to the contact person. These guest houses have strategic location in the city of Malang, close to restaurant's, supermarket, ATM/Bank, and easy to get.
They all have different type of rooms with very affordable price. Some guest houses use higher prices for holidays or high season. But it is still ok. By day I will add more guest houses here.
I wish you an enjoyable stay at guest houses in Malang.
Return from MALANG GUEST HOUSES to Holiday-Or-Living-in-Malang