HOTEL TUGU MALANG

Sleep in a heaven of culture and luxury
Hotel Tugu is a place of sleeping in a heaven of rich old Javanese culture and modern luxury. Have you experienced it? Can you imagine it? If not, read further.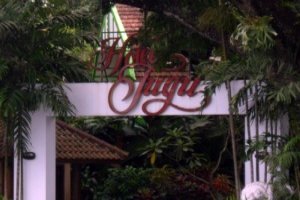 This is the only 5 stars hotel in Malang. Started in 1990 it is located at jalan Tugu no.3 at the central of old town. It is near to Flowers market or Pasar Bunga.

This hotel is facing the Indonesia independence monument that is called Tugu. The monument is built in a round large beautiful lotus pond park.


Tugu monument in Malang
Across to the pool there were old buildings from Dutch colonial era, among others the City Hall.

The building of Tugu hotel is made on a way that also has characters of old Dutch building. So it becomes similar with its area. The hotel is surrounded by many trees and plants, its bushy garden, like a small castle in the middle of jungle. It holds the noise and warmth from outside.

Walking in the entrance you see that this is not just a hotel. This is an elegant rich culture place. It has lots of antiques that are displayed and used. For the interior they make a combination of antiques and bright colors. It has a special touch.

Hotel Tugu has 49 rooms consisting of eight types of thematic rooms. They want to keep these numbers and focus on the quality. Every room has complete facilities, among others wifi internet connecting, television with local and international channels, and telephone (direct dial).

You'll get free foot and shoulder massage as their welcome relaxation. Then you are ready for enjoyable stay at this exclusive hotel.
Another unique side of Hotel Tugu is, no room is the same, even they are of the same type. Every room has an individual touch. You, as their guest, are special; there is no one like you. That's why they give that special room just for you.
Rooms

Deluxe Rooms

Deluxe room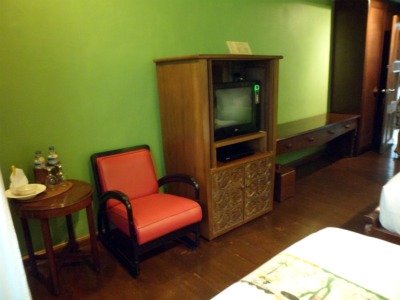 other side of Deluxe room
Another Deluxe room
The antiques wood furniture reduces the warmth shined by the bright colors and without the bright colors the room would look dull. So there is balance between the colors and furniture and between the antiques and luxury as well.


Babah Suite Room

Babah Peranakan culture is started during de stay of Chinese in Indonesia. So it was an interactive between Chinese with native Indonesian.
The furniture in these rooms are from the Babah Peranakan era.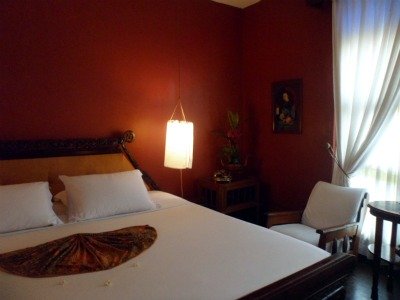 Babah Suite bedroom
Bathroom of Babah Suite seen from the room
Hotel Tugu has also Babah Dining room. On Chinese New Year they serve special dishes from Babah Kitchen.


Zamrud of East Java Suites
This type of room shows the beauty of priceless culture of Javanese. The furniture is Javanese antiques.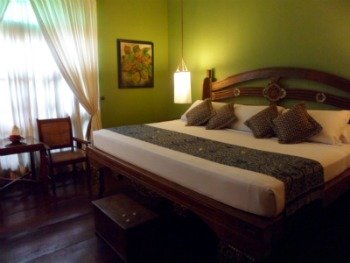 Zamrud of East Java Suite
bathroom seen from the room
Raden Saleh Room
This is one of the excellent rooms at Hotel Tugu. Raden Saleh is a master of Indonesian art with his romanticism that lived in period of 1811-1880. Due to his excellent talent he is sent by Dutch East Indie government to Netherlands to learn more about painting.

Even the door is original from his era.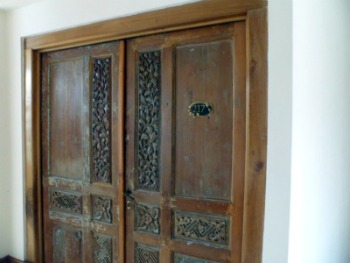 The door of Raden Saleh room
The entrance of Raden Saleh room

In this sitting room there is a display (replica) of one of famous paintings of Raden Saleh, "The Capture of Diponegoro" which is made in 1857.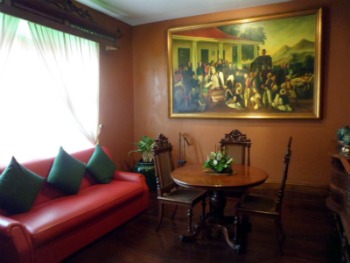 Sitting room with "The Capture of Diponegoro"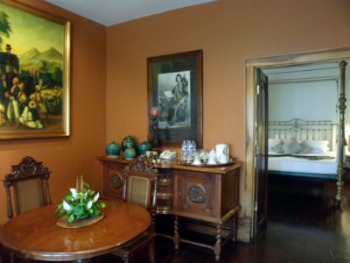 Sitting room from another angle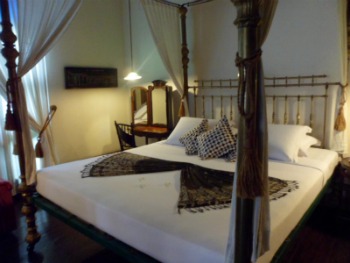 The antique bed in Raden Saleh room
Outside bath room of Raden Saleh room
Even the display of snacks is adjusted to that 19th century era. Nothing is too small for this hotel to give a special touch.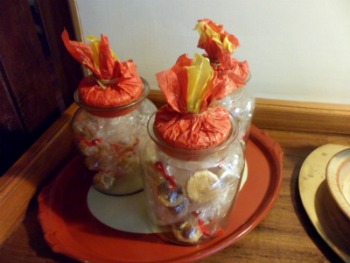 The look of snacks of Raden Saleh era
Other Things
In Hotel Tugu you can have your tea time in their cozy tea corner every noon at 4-6 pm. Decorated with antiques and other things from previous time the open room gives a nostalgic atmosphere.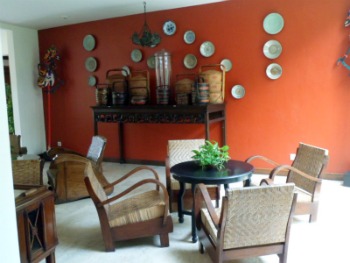 Feel the nostalgia at this tea corner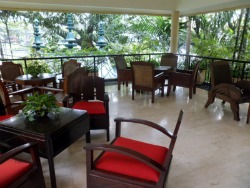 Have a seat in this cozy tea corner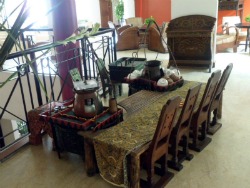 Display of traditional snacks
You can enjoy hot tea and yummy traditional snacks and cookies from old time. Every day they serve other kind of snacks and cookies. Believe me, the cookies and snacks are fresh made just the recipes are old.

Need something as souvenir of want to buy some gift from Malang for family or friends? Go take a look at their Boutique and Jewelry that is called Shanghai Noon.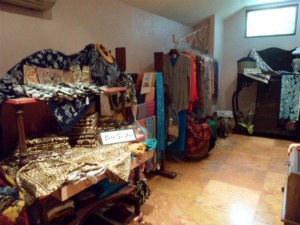 Boutique and Jewelry
Not just bedrooms are available here, there is also a ball room, hall for your seminar or gathering or a ball room for your (wedding) party. The room can be used for about 400 people. It is a big room with high ceiling and beautiful antiques doors.

The hall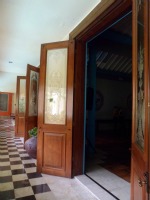 The antiques doors of the hall
Hotel Tugu is not just an usual five stars hotel, it is a realization of love about the culture of Java. Experience the rich Javanese culture in a classy way and have a peaceful sleep at Hotel Tugu.
Click here for booking or more information.
Return from Hotel Tugu Malang to Holiday-Or-Living-in-Malang