VILLA PUNCAK TIDAR
One of the best options for living in Malang
Villa Puncak Tidar (VPT) is one of best housing complexes in Malang. So don't rent or buy a house before you visit this option.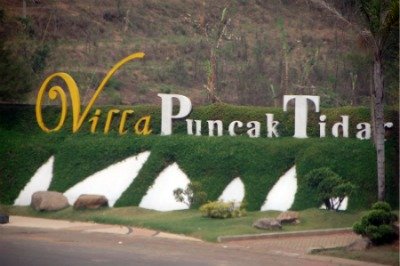 This is an exclusive and beautiful housing complex in Malang that has the height of 600 meters above the sea level and is surrounded with mountains, mountain Bromo and mountain Semeru at east, mountain Panderman at south, mountain Kawi at west and mountain Arjuna at north.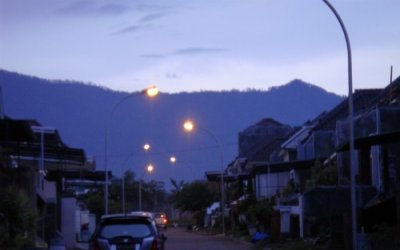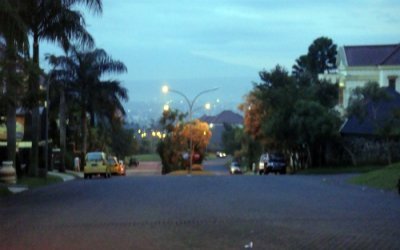 This housing complex is located in Tidar area, just 15 minutes from Jalan Ijen, the boulevard of Malang. Lots of good schools are located around Tidar so they are close to this housing complex. Outside the complex there are enough mini markets and small food courts, should you have to buy something and don't want to go to the city. A good swimming pool and sport house are also located not far from this place, just about 10 minutes.
Operated in 2000 and started with area of 70HA, Villa Puncak Tidar has now area of 200HA. The ground is hilly. There are also green area's to contribute fresh air. The streets, made from concrete blocks, are wide and lots of them are one way. It gives more safety.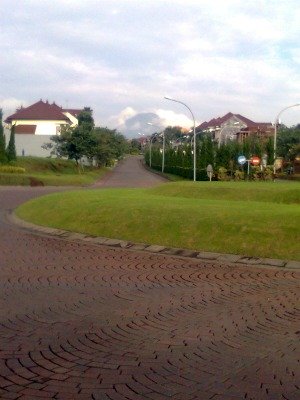 The gardens are maintained well. Every day the workers clean and make it neat. If something is out of order, for example blocks are out of its place, they will repair it soon.
They use underground utilities for telephone and electricity. This housing complex has its own water spring. They also take your garbage every day that you must place it in front of your house.
Speaking about rubbish or garbage, it seems just a small thing but it is important. I saw many big and beautiful houses having plastic bags beside its gate filled with rubbish, waiting to be taken away. Sometimes it lays there for days. It just reduces the beauty and cleanness of the house. In Villa Puncak Tidar you won't see it because they have thought about that "small thing" as well.
Villa Puncak Tidar is provided with 24 hours security and the security posts are spread in the whole area. It uses one gate system and every resident gets a sticker for their car(s). No public transport is allowed to enter this complex. That keeps the air clean and the area quiet. You can take a walk here safely and with comfort even in the night.
It is known in Malang that this resident area in Tidar is a good area for morning walk. The air is clean, wide streets, no traffic crowd, view of mountains and beautiful houses and hilly ground, which is good for exercise, right? There is even a parking lot for people out this complex who want to do jogging here. Every morning you'll see many cars parked there and the owners start their walk. This area is also good for biking.
There is an university inside the housing complex, Ma Chung university, a well known university in Malang.
Many of its students and lecturers live in this complex as well. They are not just from places in Java but also from outside Java and other countries.

Other facility Villa Puncak Tidar offers is futsal field that you can rent on hours base. Next to this futsal fields you have a café restaurant, KL Suki Express that opens 24 hours. The food is good and due to its high location you have nice view from there. A club house with swimming pool will be finished soon.
Now Villa Puncak Tidar has opened a new area, The City View.
They sell the ground as lots with different sizes of area, started from 113 m2. Many houses have been sold even before they are built. You may make your own design or adjust the design they offer for your house and the contractor of Panorama Argotirta (the company behind this housing project) will build it for you.
In this area you have a playground and jogging track along a small river. You can sit reading a book while your children play there.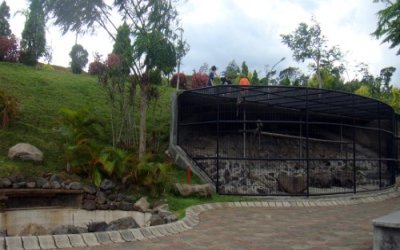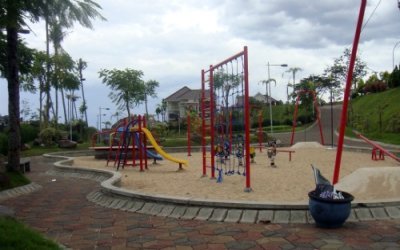 To find a rent house you can visit this housing complex and look at the "rent-sign" in front of the houses.
I live in this housing complex since 2007 and I am happy for the decision we made about living here. Every morning I wake up I can hear birds singing. Every time I go out of my house, mountain views cheer me up. The area makes my house here as my villa.
Would you also have a villa in Malang? Yes, you can make your house as your villa…… in Villa Puncak Tidar.
Return from Villa Puncak Tidar To Malang Housing Complex
Return from Villa Puncak Tidar to Holiday Or Living in Malang