Coban Ondo Waterfall

Another beautiful waterfall in Batu

To get to Coban Ondo waterfall you have to walk on a trap path down the parking lot. It takes about 15-20 minutes. While walking down, you'll enjoy the beautiful scenery provided by the nature.

This is another beautiful waterfall besides Coban Rondo. It is located in Tulungrejo village, Bumiaji district, about 100 meters from Cangar, the hot water spring in Batu, some 45 minutes drive from Malang.

In Javanese, coban means waterfall and ondo means trap.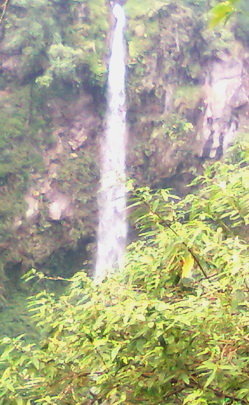 When I write this, not many people visit this waterfall. It is because they don't know this place yet and it is more difficult to get there compared to Coban Rondo. The advantage is the fewer visitors the more we can enjoy.
Coban Ondo has two waterfalls, at the right and left side. The height of the waterfall at the right side is about 75 m, so it is less than Coban Rondo and Coban Pelangi.

The waterfall at the left side is a bit higher and cooler than the one at the right side. You can go under it and feel the splash on your whole body. It's your free massage from the nature. But watch out your steps, there are pebbles on the ground.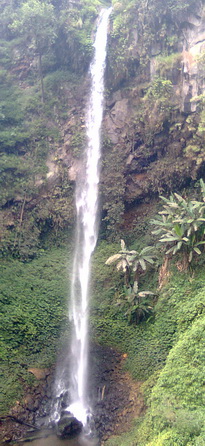 The Coban Ondo waterfall at the right side is a bit warm. I think it's because it lies not far from the hot water spring. Due to the less cool wind and no pebbles, it is easier to get under this waterfall.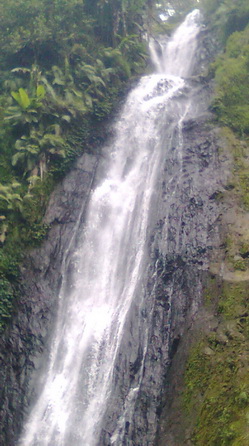 Here you can get your free natural massage as well. While enjoying it you can scream as hard as you can, release all your stress…. It's ok, it will not annoy anyone because the sound of the waterfall is harder than yours. Like what I did as shown herebelow. But you don't must have stress first before coming here :)
After bathing under the natural shower, you can sit on a big rock. Take your time to enjoy the nature on your own way. Close your eyes and hear all the sounds around you. Open your eyes and look around. Give your eyes healthy green beauty of the forest.
Like Coban Rondo, this waterfall has also a small river. Anugerah, my son, would like to go there.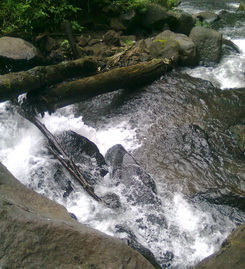 It is a bit difficult to get there, but finaly he did. If a boy of 8 years could, you could as well.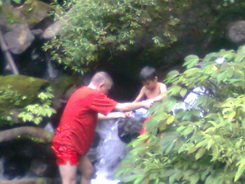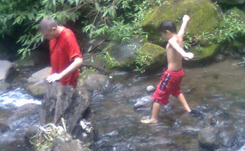 Ok… he was not alone. He got help from his big friend.
If it is not crowded you can change your wet clothes behind one of the big rocks. Look around and up first to ensure there's no one watching you. If this way makes you uncomfortable, you can change in the toilet up there near the parking lot and it means you have to bear the cold before you get there.
My suggestion
Bring some food/snacks and drink of your own. The air, bathing and screaming make you hungry. Besides that, you need new energy to go up back to the parking lot.

If you are in Malang, make your time to visit Coban Ondo waterfall in Batu. This is just one of many fun experiences if you live or are on holiday in Malang.
Return from Coban Ondo Waterfall To Malang Beaches And Waterfalls

Return from Coban Ondo Waterfall to Holiday Or Living in Malang